Paces Lift & Ben Bounce "Quick Trigger" Limited Color Vinyl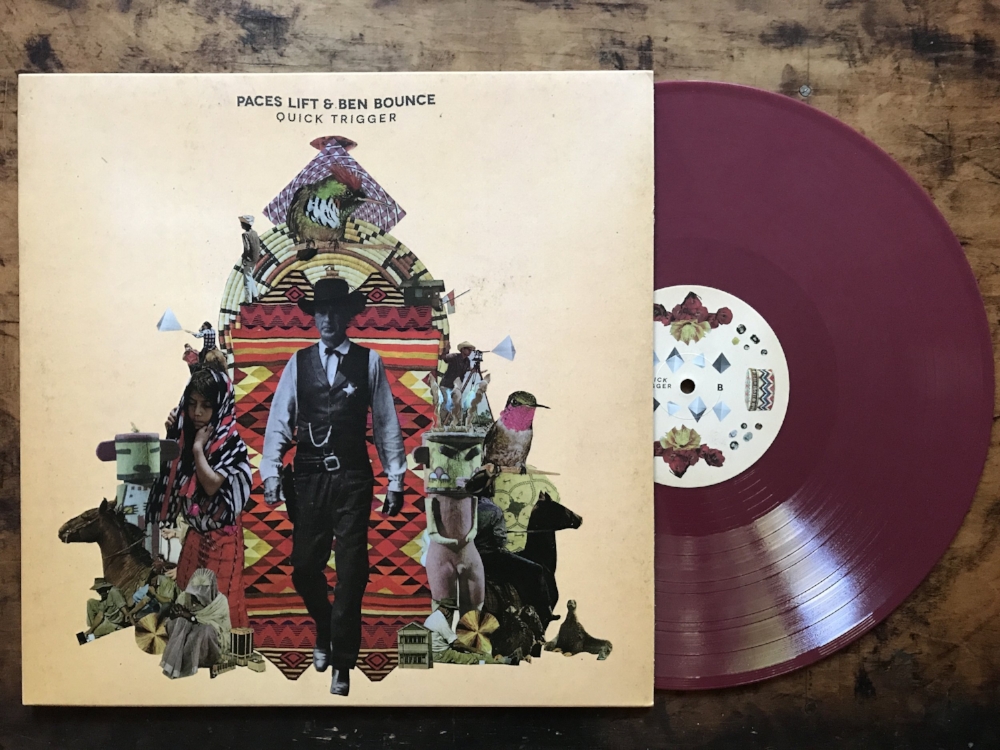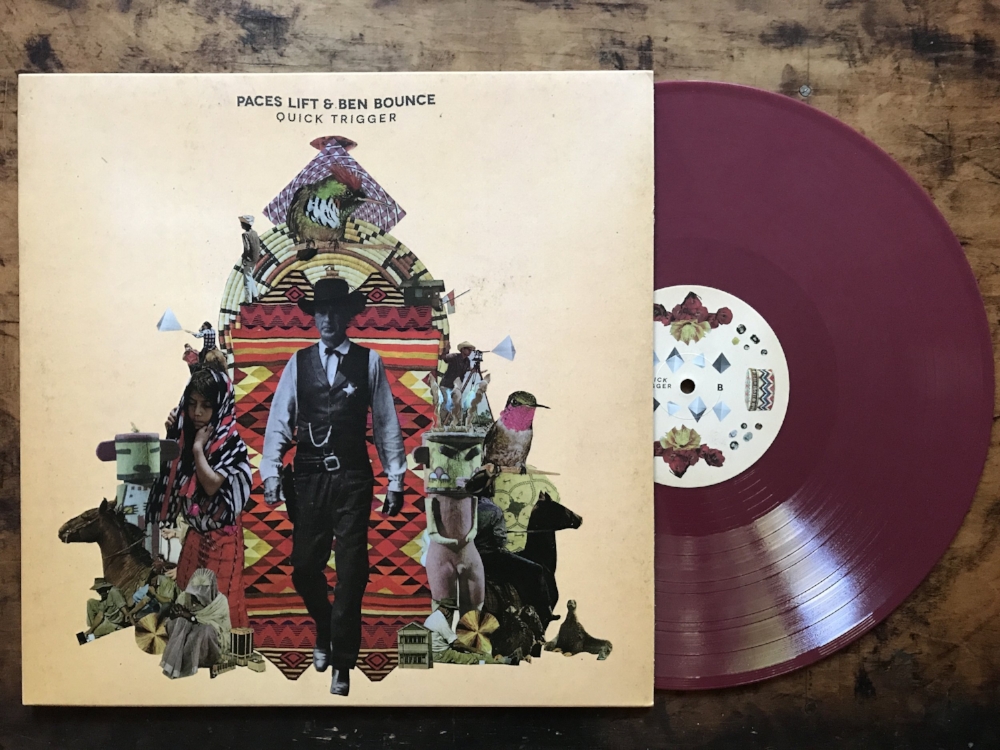 sold out
Paces Lift & Ben Bounce "Quick Trigger" Limited Color Vinyl
"Best LP of 2014" -3hive.com.
"Best new music" -Radio3Fach (Switzerland)
Designed by Ted Fieghan (US).
Mastered by Barry Corliss in Seattle, WA.
"A spaghetti western of break-beats and Morricone grit that harkens to Manifest Destiny" -Impose Magazine

Quick Trigger (WXTM-001)
A brooding and funky beat driven sample based psychedelic spaghetti western adventure piece produced by Paces Lift in Seattle and Ben Bounce in St. Louis. Initially constructed in 30 days after a "one beat from both of us every day" challenge, Quick Trigger took more than 2 years to form into an album from the multitude of samples, sounds and recordings. Audio mixing was handled by both Paces and Bounce respectively. But when it came to mastering the audio, the gents enlisted the great Barry Corliss of Master Works in Seattle. Barry's finely tuned ears, Larry David-esque haircut and 99% analog mastering facility have mastered Jake One, Grayskul and Boom Bap Project to name a few. And to top it all off, the art of Quick Trigger was beautifully conceived and executed by expert collage artist Ted Feighan (you may know him as Monster Rally) and pressed on "oxblood" limited color vinyl.

*Colored LP includes Digital Album Download Card, custom-cut full color Quick Trigger Stickers and Wax Thematique Button.