Noel Brass Jr. "Broken Cloud Orchestra" Limited Color Vinyl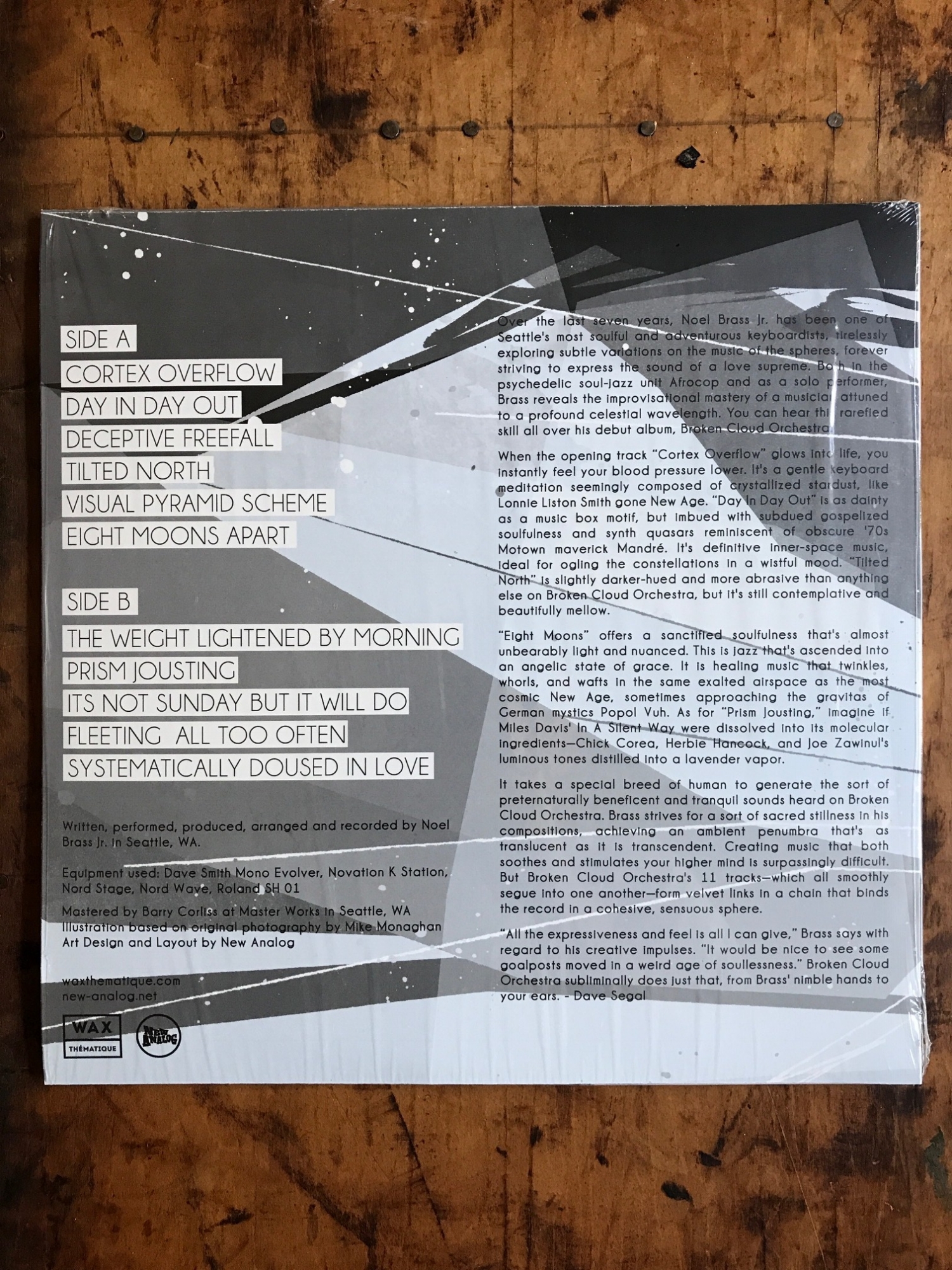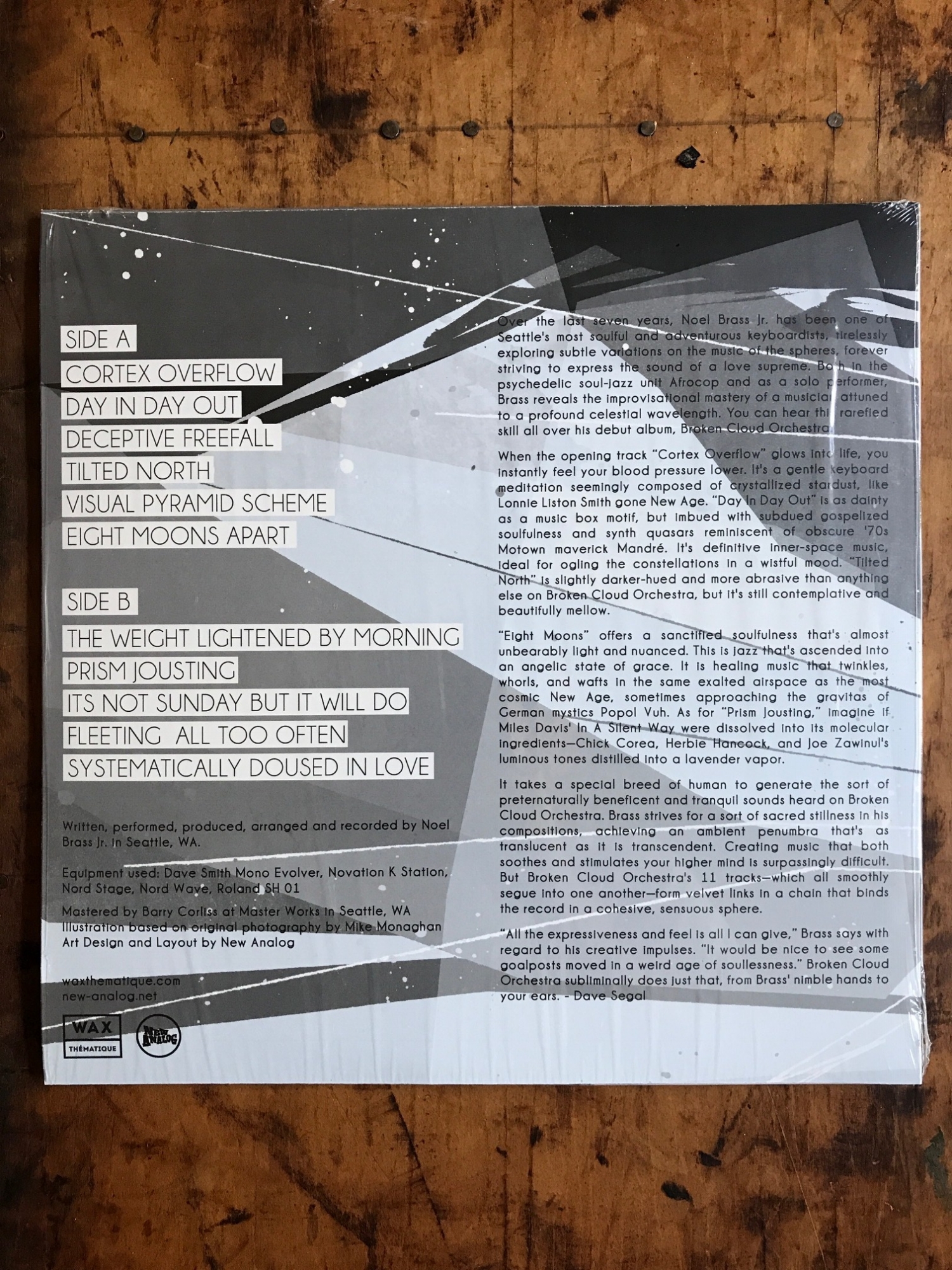 Noel Brass Jr. "Broken Cloud Orchestra" Limited Color Vinyl
"Herbie Hancock's luminous tones distilled into a lavender vapor" -Dave Segal.
180gram LP. Limited "Soulgazer Blue" color with matte-finish jackets and poly-lined inner sleeves. Designed by New Analog (UK). Mastered by Barry Corliss in Seattle, WA.
"Keyboard meditations seemingly composed of crystallized stardust..imagine if Miles Davis' In A Silent Way were dissolved into its molecular ingredients -Herbie Hancock's luminous tones distilled into a lavender vapor" - Dave Segal
"Broken Cloud Orchestra is to be immersed in Brass' world..taking us across the universe via waves of synthesizer drones and the soulful clatter of electric keyboards. It's a deeply moving work, unique in execution but tapping into ubiquitous themes of love and longing" - KEXP

Info:
Written, performed, produced, arranged and recorded by Noel Brass Jr. Mastered for Vinyl by Barry corliss at Master Works in Seattle, WA. Art design and layout by New Analog. Noel illustration based on original photography by Mike Monaghan. Liner notes by Dave Segal.
Over the last several years, Noel Brass Jr. has been one of Seattle's most soulful and adventurous keyboardists. Tirelessly exploring subtle variations on the music of the spheres, forever striving to express the sound of a love supreme. Both in the psychedelic soul jazz unit Afrocop and as a solo performer, Brass reveals the inprovisational mastery of a musician attuned to a profound celestial wavelength. You can hear this rarefied skill all over his debut album, Broken Cloud Orchestra.

This is truly an achievement for Noel and all of us here at WXTM. A curation period of over two years found us unearthing many of Noel's lost recording sessions. While the masters sounded gorgeous upon completion, the first run of test-presses, were promptly denied. Fast forward to getting stepped on by a manufacturing behemoth and endlessly searching for the albums perfect visual accompaniment-this project was the most difficult we've encountered thus far. And yet, here we are and now Noel's first proper solo album gets presented to the world.